May 25, 2018 (Last Update: Jul 16, 2018)
The purpose of this Privacy Policy is to let you know that the website that you're already viewing (and also any directory or subdomain), complies with the current regulations regarding privacy and protection of personal data as established by:
RGPD (UE Regulation 2016/679 of the European Parliament and of the Council of 27 April 2016 on the protection of physical persons).
The personal data that you provide when you fill out a form on this page will be treated in accordance with the laws and regulations set forth above. Please note that this Privacy Policy may change without prior notice depending on changes in legislation or self-regulation, so I advise you to visit it periodically because there may be important changes.
HOP Ubiquitous operates the https://hopu.eu website (the "Service"). This page informs you of our policies regarding the collection, use, and disclosure of personal data when you use our Service and the choices you have associated with that data. We use your data to provide and improve the Service. By using the Service, you agree to the collection and use of information in accordance with this policy. Unless otherwise defined in this Privacy Policy, terms used in this Privacy Policy have the same meanings as in our Terms & Conditions.
When you perform certain type of actions on this website – for example, comment or share an article, send a message, fill out a subscription form or just simply the fact of browsing here – you are providing us and third parties personal information that, depending on the type of action, it may include your IP address, your name, your physical address, your email address, your telephone number and other demographic information.
By providing this information (for example, when filling out a form), you are giving your consent for your personal information to be collected, used, managed, and stored as provided by the current regulations and always with your prior consent.
In each form that you'll find online at this website I will explain the purpose of collecting your personal data to make sure you have absolutely clear the purpose of providing this information. You'll be contacted mainly by email and you can unsubscribe at any time. Your data will be kept until I cancel your subscription for inactivity, until you unsubscribe or until you ask me to unsubscribe you.
Data Controller: HOP Ubiquitous S.L.
C.I.F.: B73816589
Address: C/ Luis Buñuel, 6. Ceutí, Murcia (Spain).
E-mail address:


Purpose: Send you information, answer inquiries and commercial prospection.
Legitimation: Your consent by checking the acceptance box in each form.
Data storage: Depending on which form you sign up, your personal data will be collected for a different purpose and stored in different tools.
You will find below the main data processors (from now on DP) that we use on this page. Data Processor (or Service Provider) means any natural or legal person who processes the data on behalf of the Data Controller. We may use the services of various Service Providers in order to process your data more effectively.
Comments forms (DP)
This website includes forms through which Users can make contributions and comment on articles and news. The personal data entered in these forms are managed by another company called wpDisquz (gvectors) and its purpose is to moderate, publish and respond to the comments of the Users. Akismet Anti-Spam filter the comments to identify spam.
wpDiscuz
Privacy Policy
Akismet Anti-Spam
Privacy Policy
Contact forms (DP)
The contact form to send queries and make connections professionally in this website. In this case your email address will be used to answer your inquiries and the tool used for this purpose may be Contact Form 7.
Contact Form 7
Privacy Policy
Analytics Tools (DP)
This website uses Google Analytics as long as some other analytics services and tools such as Yoast SEO. We use those Analytics tools to track your preferences and also to identify popular sections of our website. Those tools make us able to adapt the content of our website more specifically to your needs and thereby improve what we can offer to you.
Google Analytics
Privacy Policy
Yoast SEO
Privacy Policy
Website availability and social networks (DP)
We use applications like Twitter, Facebook, Google+, YouTube and / or LinkedIn which can store information related with the social networks accounts associated.
Twitter
Privacy Policy
Facebook
Privacy Policy
Google + & Youtube
Privacy Policy
Vimeo
Privacy Policy
LinkedIn
Privacy Policy
Rights of access, rectification, cancelation and opposition
Everyone has the right to obtain information about the use of their own personal data as well as request the rectification, limitation or deletion of their stored personal data. In certain circumstances, the interested parties may also request the limitation of the processing of their personal data in which case we will only keep them for the exercise or defense of possible claims. You can exercise your legitimate rights of access, rectification, cancellation and opposition by writing to the person responsible for processing.
If you want to stop receiving emails or information via email just let us know and we'll take care about everything to rectify, unsubscribe, limiting or deletion of your stored data.
Acceptation of this Privacy Policy
If you have filled out a form lately, it is practically impossible that you have not seen the legal notices on the forms (in fact, you have had to check the checkbox and expressly accept the privacy policy to complete your registration). The use of this website implies the acceptance of any legal provisions contained in this page.
Person in charge responsible of this website
As it's stated in the summary above, the owner and responsible of this website is HOP Ubiquitous S.L., with C.I.F: B73816589 and address in Ceutí, MURCIA (Spain). You can contact the owner of this website through the email address info@hopu.eu to send us a message but for that you have to accept this Privacy Policy.
The purpose of this page is to share information, resources and content related to company promotion, smart cities and related technologies or events. The information published on this website – as well as on other pages that are linked and prescribed here – is provided as is, and is based on the professional experience and other sources of information.
The intellectual and industrial property rights of this website – including all the elements that comprise it, such as articles, images and any other technical or audiovisual material – are the exclusive property of HOP Ubiquitous S.L.. Please remember that the reproduction, reuse, copying or distribution (total or partial) of any element of this website by any means is strictly prohibited without the prior written consent of the owner.
Applicable law and jurisdiction
In general terms, the relations between the owner of this website and the User are subject to Spanish legislation and jurisdiction. In case of any divergence, discrepancy, litigation or difference of interpretation on the content or application of this legal notice, the parties expressly submit, and waiving their own jurisdiction.
If you still have doubts about this Legal Notice, please contact the owner of the website at info@hopu.eu
Summary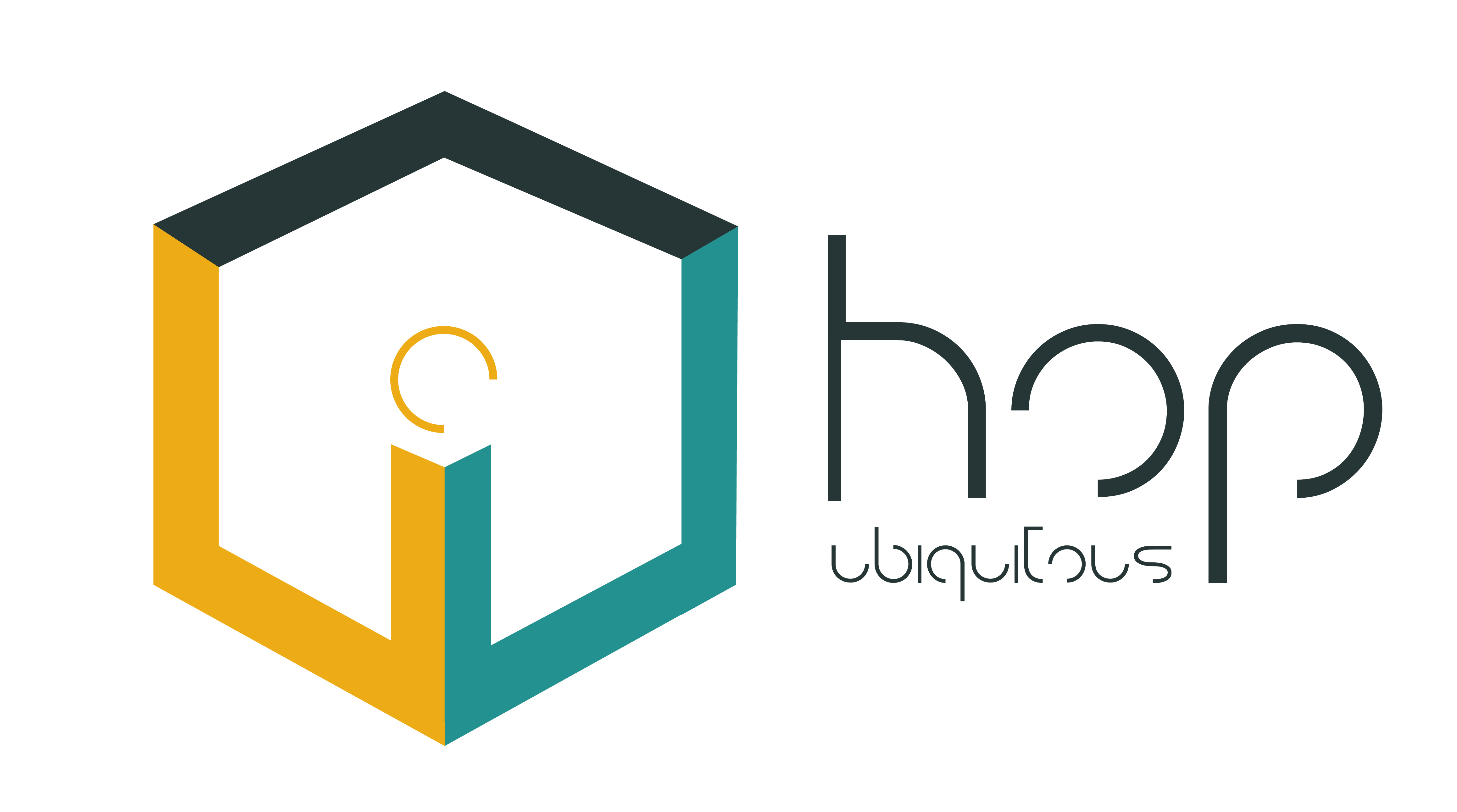 Article Name
Description
HOP Ubiquitous - Privacy Policy from HOP Ubiquiotous website and his user data processing, starting obtain data from some form until deleting user data.
Author
Publisher Name
Publisher Logo