English
What is an API?
An API (Application Programming Interface) is a set of methods for communication between different software components that exchange functions and procedures.
APIs can provide the set of information needed to build an application. Normally, all APIs are accompanied by tutorials, manuals and best practice rules to simplify implementation of an interface and make it easier to use by other software, allowing access and exchange of information that permit one application makes use of other remaining independent. APIs are the only way to provide secure access for software developers to work with external programs and services, being a key piece in the development of collaborative digital environments.
All HOP Ubiquitous products have open APIs to contribute to the development of collaborative software.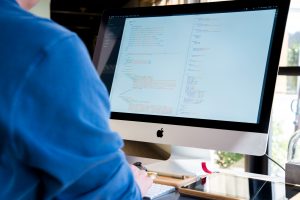 Español
¿Qué es una API?
Una API (acrónimo de Application Programming Interface) es un conjunto de métodos para la comunicación entre dos componentes software distintos que intercambian un conjunto de funciones y procedimientos.
Las APIs pueden aportar el conjunto de información necesario para construir una aplicación. Para usarlas se proporcionan tutoriales, manuales y reglas de buenas prácticas que permiten simplificar la implementación de una interfaz y facilitar su uso por otro software, abriendo un espacio de acceso e intercambio de información que posibilita a una aplicación servirse de la otra sin dejar de ser independientes. Las APIs son la única manera de ofrecer un acceso seguro para que los desarrolladores software trabajen con programas y servicios externos, siendo una pieza clave para el desarrollo de entornos digitales colaborativos.
Todos los productos de HOP Ubiquitous cuentan con APIs abiertas para contribuir al desarrollo de software colaborativo.