English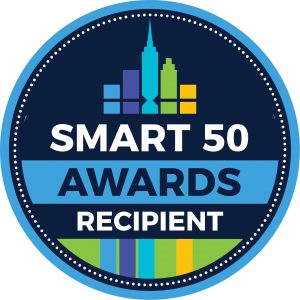 Smart 50 Awards review committee, Smart cities Connect US ignite and Smart Cities Connect Foundation announced the 2018 Smart Award 50 Finalists and we have good news! Our project with the OASC and Insight has been selected for the 50 best projects in the world of Smart Cities.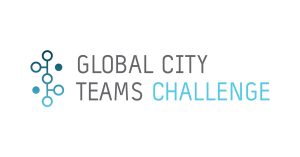 The prize has been provided by GCTC's, , is a collaborative platform for the development of Smart cities and communities, it enables local governments, nonprofit organizations, academic institutions, technologists,, and corporations from all over the world to form project teams to work on groundbreaking Internet of Things (IoT) and Cyber-Physical  Systems applications within the city and community environment, whose objective is "to establish and demonstrate replicable, scalable, and sustainable models for incubation and deployment of interoperable, standard-based solutions using advanced technologies such as IoT and CPS, and demonstrate their measurable benefits in communities and cities."
The project proposal, presented in 2017, is based on the design and development of a pilot for Smart Traffic System in Ireland, considered as a pioneer Smart City, adapting technologies enabled to IoT, thus using our product, Smart Spot for the supervision of the air quality, noise, temperature, humidity and light pollution. The Smart Spot collected data is aimed at reducing traffic congestions in the cities improving the irish citizen's quality of life.

In the context of the project, the VITAL-OS platform has been used to collect the Smart Spot and other IoT devices data about the traffic conditions answering to the city´s needs in real time. This ensure a direct impact in the citizens and also in the experience of visitors to the city.
This platform, VITAL-OS, focuses on the development of a novel replicable Smart Cities platform OS, which will enable the integration and semantic interoperability of multiple IoT systems that underpin smart city applications and services. One of the core characteristics of this Smart City OS platform is its Core Management OS layer, which aims at providing functionalities for monitoring and controlling in a unified way diverse IoT systems and services, in a plug and play form, allowing the deploy and trial of IoT solutions from one to another city.
This project reuse the actual infrastructure of monitoring and control of traffic to the city able to a development to the technology ability for IoT. A reduction of 15.000€ in energy consumption and 40 tons of carbon emissions can be expected within this project. Therefore, this project helps to maintain the air quality in satisfactory levels, monitoring and regulating the atmospheric emissions in accordance with the European Union Legal Norms. Promote and support the reduction of atmospheric and acoustics pollution. Also ensure the development of external light that minimize the incidence of light pollution.

The expected results are as follow:
Demonstration of IoT technology to improve measurements in the city regarding light pollution, air quality and noise.
Study and demonstration of retro-fit and re-use existing monitoring units for the deployment.
Demonstration of effective and reliability working system for environmental monitoring using IoT technologies.
Effective integration of air quality sensors data: CO2, Temperature, Humidity and Light sensors for maintaining awareness on citizens about air quality, light, noise, pollution.
El proyecto OASC Ireland, Insight y HOP Smart City ha sido seleccionado para los 50 mejores proyectos del mundo

Español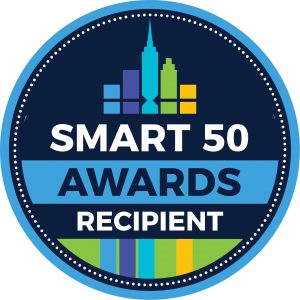 El comité de revisión de los Smart 50 Awards, Smart Cities Connect, US ignite and Smart Cities Connect Foundation han anunciado los finalistas del Smart Award 50 de 2018 y ¡tenemos buenas noticias! Nuestro proyecto con OASC e Insight ha sido seleccionado para los 50 mejores proyectos del mundo para Smart Cities.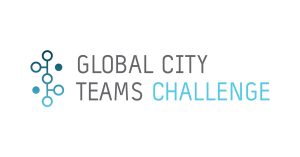 El premio ha sido entregado por GCTC, una plataforma de colaboración para el desarrollo de ciudades y comunidades inteligentes, permite a los gobiernos locales, organizaciones sin fines de lucro, instituciones académicas, tecnólogos y corporaciones de todo el mundo formar equipos de proyectos para trabajar en el innovador internet de las cosas y sistemas cibernéticos dentro del entorno de la ciudad y la comunidad, cuyo objetivo es establecer y demostrar modelos replicables, escalables y sostenibles para la incubación y el despliegue de soluciones interoperables basadas en estándares que utilizan tecnologías avanzadas como IoT, y demostrar sus beneficios en las comunidades y ciudades.
La propuesta del proyecto, presentada en 2017, se basa en el diseño y desarrollo de un piloto para Smart Traffic en Irlanda, considerada como una Smart City pionera, adaptando tecnologías habilitadas para IoT, por ello se hace uso de nuestro producto, Smart Spot, para supervisar la calidad del aire, el ruido, humedad y la contaminación lumínica. Los datos recopilados del Smart Spot tienen como objetivo reducir las congestiones de tráfico en las ciudades mejorando la calidad de vida de los ciudadanos de Irlanda.

En el contexto del proyecto, la plataforma VITAL-OS se ha utilizado para recopilar los datos del Smart Spot y de otros dispositivos IoT sobre las condiciones del tráfico que responden a las necesidades de la ciudad en tiempo real. Esto garantiza un impacto directo en los ciudadanos y también en la experiencia de los visitantes de la ciudad.
Esta plataforma, VITAL-OS, se centra en el desarrollo de un sistema operativo de plataforma de Smart City replicable, que permitirá la integración y la interoperabilidad semántica de múltiples sistemas de IoT y servicios de Smart City. Una de las características principales de esta plataforma Smart City es su capa de Core Management OS, cuyo objetivo es proporcionar funcionalidades para monitorizar y controlar de forma unificada diversos sistemas y servicios de IoT, permitiendo el despliegue y prueba de soluciones de IoT de una ciudad a otra.
Este proyecto reutiliza la infraestructura actual de monitoreo y control de tráfico de la ciudad realizando un desarrollo hacia la tecnología habilitada para IoT. Podría suponerse que el consumo de energía se minimiza en 15.000€ y reduce las emisiones de carbono en 40 toneladas. Por lo tanto, este proyecto ayuda a mantener la calidad del aire en niveles satisfactorios, monitoreando y regulando las emisiones atmosféricas de acuerdo con las normas legales de la Unión Europea. El proyecto promueve y apoya la reducción de contaminación atmosférica y acústica. También asegura el desarrollo de iluminación externa que minimice la incidencia de contaminación lumínica.

En definitiva, los resultados que se esperan son los siguientes:
Demostración de la tecnología IoT para mejorar las mediciones de la contaminación lumínica, la calidad del aire y el ruido en la ciudad.
Estudio y demostración de la adaptación y reutilización de las unidades de control existentes para el despliegue en la ciudad.
Demostración de un sistema de trabajo efectivo y confiable para el monitoreo ambiental utilizando tecnologías IoT.
Integración efectiva de los datos de los sensores de calidad del aire: sensores CO2, temperatura, humedad y luz para mantener la conciencia de los ciudadanos sobre la calidad del aire, luz, ruido y contaminación.