English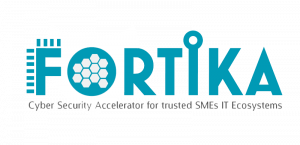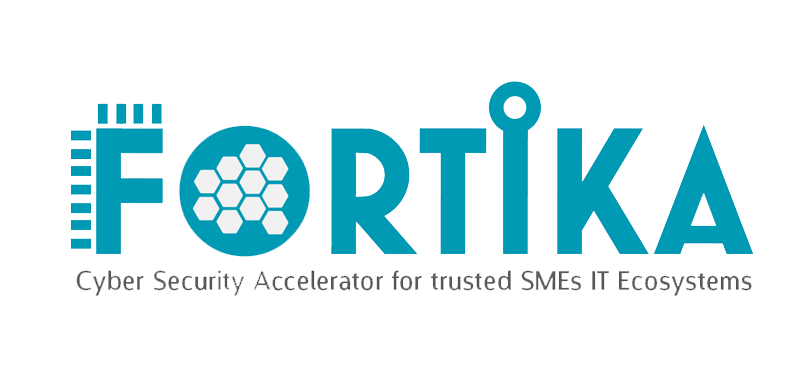 Digital technologies driving an increasingly connected world of people, guarantee a lucrative future for cyber-security companies, and this connection can become a big headache for businesses, especially the small ones. According to Symantec, 60% of targeted attacks in 2015 aimed at small businesses. 77% of all cyber-crimes target SMEs. Currently, cyber-security solutions for businesses are designed to provide multilayer proactive protection.
Because of the complexity of these tasks, no-single security solution can address the whole threats landscape in a practical and effective way.
The main objectives of the FORTIKA project is to provide an embedded, smart and robust security layer enhanced with an adaptive data security management tool; create a B2B cybersecurity marketplace for SMEs that allows an easy access to trusted, existing and peer reviewed solutions, and to comparative data based on functional characteristics and prices; and provide tailored cybersecurity insights in line with each SME needs -tailored security services are highly sensitive to the context and the user requirements, and a service may not require the same level of adaptation, therefore various levels of adaptation are needed in ICT services; offer a novel architecture for the provision of highly adaptive cybersecurity services and intelligence dynamically adjusted to the changing needs of SMEs; apply a behavioural analysis to determine and evaluate the risk level of organizational processes and/or individual behaviours with the aim of automatically implementing appropriate incentives for behavioural change and awareness raising; validate the proposed technology and the commercial framework through demonstrations in medium and small businesses; perform all required activities to improve the overall cybersecurity performance of the digital and modern ecosystem of SMEs and create a secure and uninterrupted information system, offering a wide variety of tailored information security services.
To fulfil its vision, the project adopts a hybrid security approach through a design that adequately integrates hardware and software with business needs and behavioural patterns at individual and organizational level to introduce a hardware-enabled middleware security layer as add-on to existing network gateways, and guide small businesses users towards trusted cybersecurity services. In sum, Fortika proposes a resilient overall cybersecurity solution that can be easily tailored and adjusted to the versatile and dynamically changing needs of a small business.
The Fortika middleware will be easily adopted or embedded on existing networks and each user/administrator will be able to choose from a number of security services available through Fortika trusted security marketplace. In order to a service to become available in the marketplace, a series of criteria have to be fulfilled: usability, relevance, operational transparency and security effectiveness.
The introduction of a software- defined smart ecosystem in "FORTIKA marketplace" will provide a solution, which will offer virtualized security services. From their perspective, users may use a variety of services and share profile information with the service providers in return for tailored security services aligned with their real needs.
Ultimately, Fortika also aims to minimize the exposure of small and medium businesses to cybersecurity risk and threats, and help them successfully respond to cybersecurity incidents, while relieving them from all unnecessary and costly efforts of identifying, acquiring and using the appropriate cybersecurity solutions.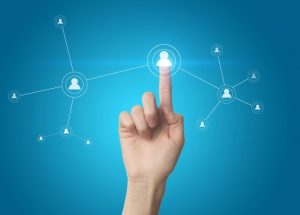 The contribution of HOPU in this project consists in developing a platform service that enables sharing of FORTIKA projects. The FORTIKA marketplace will enable service providers to specify complete services (the required software, hardware and resources) and sell and advertise these through a secure and easy to use interface. The different issues that HOPU address in this project include payment, quality of service and integration with existing resource databases.
Also we will carry out a study about the applicability of integrating the marketplace with other compliant resources (for example, databases and web shops) in order to provide a live view of available services and their associated costs.
HOPU will valorise and evolve the existing edge computing orchestration architecture, intelligence distribution capabilities and network infrastructure with new edge services for the threats detections, traffic behaviour analysis for anomalies detection, intrusion detection subsystem, behaviours modelling from IoT-related devices such as security systems (motion sensors, alarms, etc.), wearables and other Internet connected objects. These services will be interconnected with the Decision Support System for the prevention, detection, control and mitigation of cyber-threats.
HOPU has a strong background in security for end-devices, networks management and innovative security mechanisms such as data processing with homomorphic cryptography and distributed data storage with blockchain that will be considered in case of the required services for preventing cyber-threats and data leaks from the SMEs that will be targeted with the suite provided by FORTIKA.