English
In this section of the blog we are going to launch short definitions to describe terms about the new smart tendencies. HOP team invite you to write all the questions that arise, we will reply you as soon as possible.
What is a Smart City?
"A Smart and Sustainable City is an innovative city that takes advantage of Information and Communication Technologies (ICT) and other means to improve the quality of life, efficiency of functionality, urban services and competitiveness, while ensuring that it meets the economic, social, environmental and cultural requirements of present and future generations." (CEPE y UIT)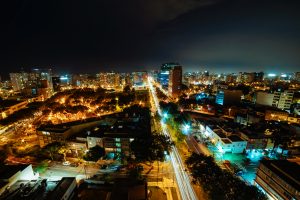 Español
En esta sección del Blog de HOP Ubiquitous vamos a lanzar pequeñas definiciones de todos los términos que tienen que ver con las nuevas tendencias Smart. Desde el equipo de HOP os invitamos que escribáis todas las preguntas que os surjan y las contestaremos en la máxima brevedad.
¿Qué es una Smart City?
"Una Ciudad Inteligente y Sostenible es una ciudad innovadora que aprovecha las Tecnologías de la Información y la Comunicación (TIC) y otros medios para mejorar la calidad de vida, la eficiencia del funcionamiento y los servicios urbanos y la competitividad, al tiempo que se asegura de que responde a las necesidades de las generaciones presente y futuras en lo que respecta a los aspectos económicos, sociales, medioambientales y culturales". (CEPE y UIT)