English
What is Smart Destinations?
Smart Destinations are defined as a tourist places that deploy a technological infrastructure using a smart system that collects information about the tourist activity analyzing and understanding acts in real time to evolve the interaction between visitors and tourist environment, focusing both in people as in the economic, social and cultural development
This concept was coined in the Millennium Development (MDG) plan of United Nations which handles the promotion of responsible, sustainable and accessible tourism for the society, within the 2030 objectives of the World Tourism Organization (UNWTO) .
Discover the five keys of Smart Destinations and know more about our Smart Destination project that is being developed in Ceutí (Spain).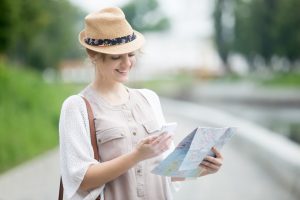 Español
¿Qué es un Destino Turístico Inteligente?
Los DTI (Destinos Turísticos Inteligentes) se definen como aquellos destinos turísticos quedespliegan una infraestructura tecnológica usando un sistema de inteligencia que recoge  información sobre la actividad turística analizando y comprendiendo los acontecimientos en tiempo real para evolucionar la interacción del visitante con el entorno turístico, centrándose tanto en las personas como en el desarrollo económico, cultural y social.
Este concepto nace del plan Desarrollo del Milenio (ODM) de las Naciones Unidas que se encarga de la promoción de un turismo responsable, sostenible y accesible para toda la sociedad, enmarcado dentro de los objetivos de 2030 de La Organización Mundial del Turismo (OMT).
Descubre las cinco claves de Smart Destinations y conozca más sobre nuestro proyecto Smart Destination que se está desarrollando en Ceutí (España).