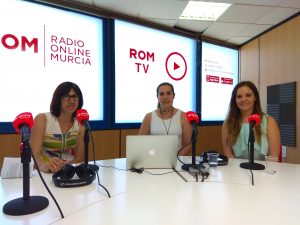 Listen to it!
¡Escúchalo!

English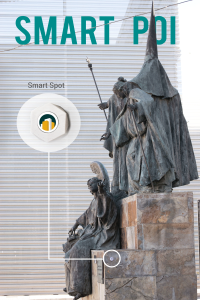 Our Smart Destination Tourist project in Ceutí is already underway and we are very excited! Tourism is a key element for the economy of any place, but it is also a sector which is changing constantly because of it needs keeping updated to meet the needs of the public. That's why, is imperative to include new technologies in the tourist experience.
Intelligent tourism is the order of the day so both HOP Ubiquitous and the City of Ceutí are developing the Smart Destination Tourist project in Ceutí. This project will turn the town into an Intelligent Tourist Destination (DTI) equipped with the latest technologies. It will be deployed by the end of this year and it would consist of 16 smart interaction points. They will be very easy to use and all kind of users will be able to access content with their Smart Phones without installing any application.
To give a new and funny vision, citizens of Ceuti are expected to become local ambassadors through co-creating with content. We will begin with the youngest, the students of 4th, 5th, and 6th CEIP Diego Martinez Rico Ceutí. They will tell us the greatest secrets of their cultural heritage in the way they deem appropriate, from a theatrical performance, to an interview with their elders. You must remember that videos cannot last more than a minute and they should be recorded with grace, entertainment and history. We will see smart tourist points through the eyes of new generations, adding personality and emotion to the tourist experience.
How does it work?
Using this tool is simple and comfortable; and any user will have access to it through their personal Smart Phones. It is not necessary to download any native application, you just should be near a smart tourist spot which will be properly signposted. A notification will appear on your Smart Phone with an invitation to the web where all the content is located. Furthermore, Smart Destination Tourist will mark a route according to your preferences through a system of recommendations. Amazing! Isn't it?
It promises to be a complete, fresh, funny and different tourist experience.
Smart Destination Tourist en Ceutí.

Español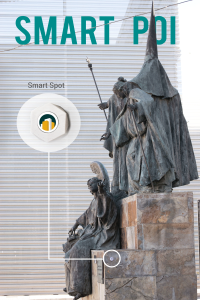 Nuestro proyecto Smart Destination Tourist en Ceutí ya está en marcha y ¡estamos muy emocionados! El turismo es una pieza clave para la economía de cualquier lugar, pero también es un sector en constante cambio que necesita mantenerse actualizado para satisfacer las necesidades del público, por ello se hace imprescindible incluir las nuevas tecnologías en la experiencia turística.
El turismo inteligente está a la orden del día por lo que HOP Ubiquitous junto con el Ayuntamiento de Ceutí están desarrollando el proyecto Smart Destination Tourist en Ceutí. Este proyecto convertirá al pueblo en un Destino Turístico Inteligente (DTI) dotado de las últimas tecnologías. Se desplegará a finales de este año y constará de 16 puntos de interacción inteligente. Es muy fácil de usar y cualquier usuario podrá acceder al contenido desde su Smart Phone sin necesidad de instalar ninguna aplicación.
Con el fin de darle una nueva visión actual, divertida y entretenida, serán los propios ciudadanos de Ceutí los encargados de co-crear el contenido, convirtiéndose en embajadores locales. Empezamos por los más pequeños, por ello los alumnos de 4º, 5º, y 6º del CEIP Diego Martínez Rico de Ceutí contarán los mayores secretos de su patrimonio cultural. Lo harán de la forma que ellos consideren oportuna, desde una representación teatral, hasta una entrevista a sus mayores; eso sí, el vídeo no puede durar más de un minuto, pero será un minuto cargado de risas, entretenimiento e historia. Veremos los puntos turísticos inteligentes a través de los ojos de las nuevas generaciones, sumándole personalidad y emoción a la experiencia turística.
¿Cómo funciona?
El uso de esta herramienta es muy sencillo y cómodo; y cualquier usuario tendrá acceso a ella a través de su Smart Phone personal. No es necesario descargar ninguna aplicación nativa, simplemente estar cerca del punto turístico inteligente, que estará debidamente señalizado. Aparecerá, a continuación, una notificación el Smart Phone del usuario con la invitación a la web dónde se encuentra todo el contenido. Además mediante un sistema de recomendaciones, Smart Destination Tourist irá marcando una ruta según las preferencias de los diferentes usuarios.
Promete ser una experiencia turística completa, fresca, divertida y diferente.