English
HOP Ubiquitous has successfully  deployed 2 Smart POI regions in Aarhus city. Siidi experiment is improving the communication between citizens and public organizations supporting the creation of ideas and new projects. In details, we have deployed 12 Smart Spots, i.e., 12 specific physical interaction points in Aarhus. On the one hand, 7 Smart Spots are available inside the DOKK1 building (https://dokk1.dk/), a reference building in Aarhus as a consequence of its unique architectural and functional design. On the other hand, 5 Smart Spots have been deployed in the area of the sociological research centre, Institute for X (http://institutforx.dk/), where the new Aarhus' district is being planned.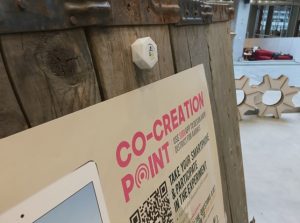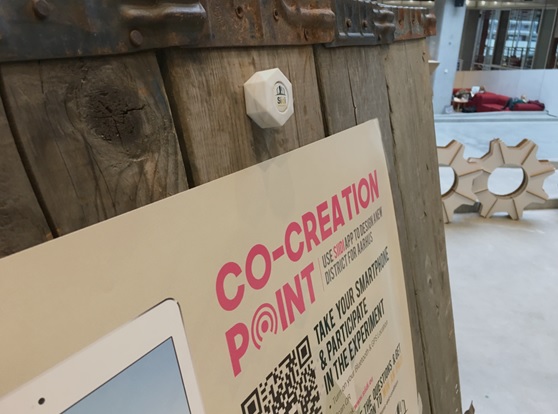 After the initial 10 days of deployment, the interaction points are successfully engaging users through Physical Web technology. The Smart Spots present different looks and feels based on their location. First, Siidi Smart Spots in Dokk1 are presenting a customized encapsulation designed and produced with 3D Printing using natural materials, this design presents an elegant a minimal size format to offer a proper integration with the environment. Second, Siidi Smart Spots in Institute for X presents an IP55 encapsulation to protect them to the adverse weather conditions.
Siidi connects with the users' smart phone through Physical Web technology over Bluetooth Low Energy. In details, Smart Spots send a notification that invites participation to people between 1 to 20 meters (optionally it can be increased up to 70-150 meters).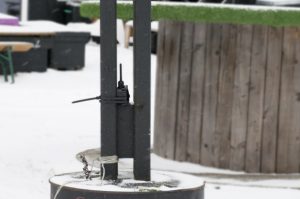 The invitation through Physical Web opens in the Smart Phone browser a specific section from www.siidi.eu (the section is based on the location). In Siidi Portal, the users can choose between different topics such as "urban reconstruction", "culture and education", and "entertainment". These topic areas cover the key socioeconomic issues for the new district in Aarhus. In addition, every section offers additional options and an open suggestion box to offer theirs ideas in an agile and simple way getting effective communication between citizens and their city. These insights are focused in the design of a new district that will take place in the actual location of Institute for X.
Currently Siidi has high acceptance and participation by the public, which has become involved in the creation of new district. We were able to collect high information level. All the data are automatically uploaded to the Homard portal based on FIWARE and Sensinact IoT platforms. At the end, data visualization interface offers a summary of all the inputs (anonymized) and general statistics and insights.